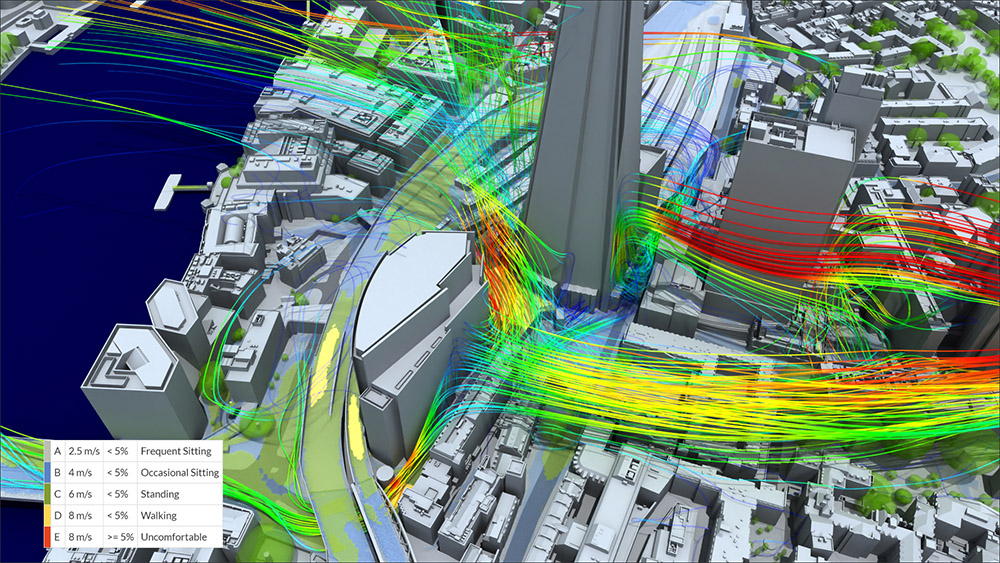 Last week, the engineering simulation company, SimScale, held a one-day event specifically focused on the AEC industry, highlighting the importance of simulation technology in the design of projects ranging from individual buildings to entire cities. It was held to coincide with World Cities Day, which is held on October 31 every year to promote the global effort to create a more sustainable planet.
SimScale is an engineering simulation company that was started in 2013 and develops cloud-based high-fidelity computational fluid dynamics (CFD), finite element analysis and thermal simulations. It has, until now, been primarily focused on industrial and product design in industries such as aerospace, automotive design, electronics, and consumer products, which is why it has been, until now, relatively unknown in AEC. However, with the growing importance of sustainability in building and infrastructure design, SimScale is expanding the scope of its products and services to the AEC industry, not just with its own line of cloud simulation software but also by jointly developing sustainability tools with leading AEC firms like Thornton Tomasetti and KPF and partnering with technology firms like NVIDIA on its Omniverse offering.
SimScale's World Cities Day Event provided the opportunity to learn more about these initiatives as well as the larger context of climate resilience from which they have emerged.
URL: https://www.aecbytes.com/newsletter/2022/issue_119.html